Interview with the distinguished athlete and Paralympic swimming champion, Mr. Antonis Tsapatakis: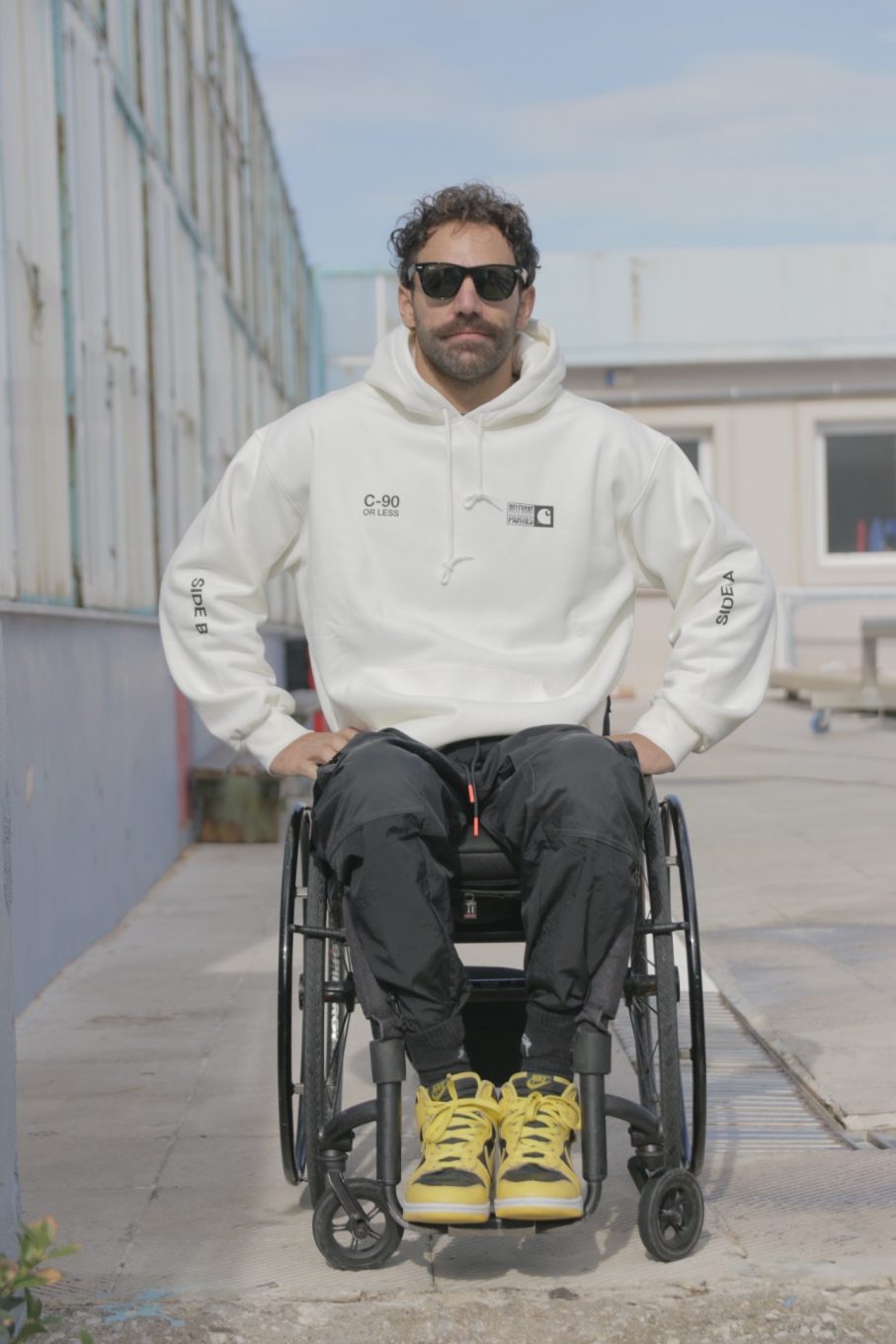 "Athens Marathon the Authentic and all of Attica's sporting events are poles of attraction for athletes from all over the world."
1. "Αttica – Greece in a Snapshot" is the tourism slogan of the Region of Attica. What are your favourite "snapshots" of Attica?
Any place in Attica that is right by the sea and any location that is washed by the healing light of Helios, the sun god, unobstructed by concrete buildings.
2. With its islands, the Attica Riviera, and the beaches on its eastern and western coasts, Attica is surrounded by the sea. What options would you recommend to visitors who want to enjoy the sea breeze and swimming in crystal-clear waters?
In recent years, I've started to see hope for everyone in our country. And when I say everyone, I mean everyone. I know a lot of places where everyone has access to the sea, and I say this because I personally took action to have these facilities implemented. Like the initiative we inaugurated last year in Koufonissia, at the central beach on Kato Koufonissi. Similarly, in Attica, some noteworthy initiatives have been carried out in recent years, like the installation of electric ramps at the shore – from Voula and Glyfada to Porto Rafti and Nea Makri. Ramps are also to be found at some beaches on Attica's islands, including Poros, for example, which does a lot to facilitate accessibility for potential visitors. It is necessary that these actions continue and expand to the point where paradise isn't just some imaginary place for people who live or move differently (my own term, which I use instead of "persons with disabilities").
3. Attica hosts important sporting events throughout the year for persons with disabilities (Athens Marathon the Authentic, etc.). Do you believe that these events attract athletes and visitors, and how could they be further strengthened?
There is no question that Athens Marathon the Authentic and all of Attica's sporting events are poles of attraction for athletes from all over the world. To reinforce this even more, it is important to develop strong relationships with the associations and independent athletes. The organising committees have to promote these events abroad, and at the same time, there has to be Greek participation in similar events abroad. A comfortable stay must be ensured for athletes who need access based on their lifestyle, which is also vital to increasing the participation of athletes who move differently in Attica's sporting events. And accommodation doesn't stop at the level of the event, but extends to all of the activities of athletes/visitors during their stay in a place.
4. In your opinion, what are Attica's advantages in terms of access for persons with movement difficulties? Do you think that the hotel infrastructure, the services at Athens International Airport, and the facilities in cultural spaces are adapted to the needs of visitors with disabilities?
The services at Athens International Airport – the foreign visitor's first impression of our country – the metro and the monuments, including the Acropolis and cultural spaces like the Stavros Niarchos Foundation Cultural Centre, have adapted their facilities so that they meet international standards and, by extension, everyone's needs. In terms of hotel facilities and spaces or places of natural beauty that are maintained by private finance initiatives, like Lake Vouliagmeni, for instance, there has been proper adaptation for everyone. There are countless advantages to this, but it takes will, planning and determination, and constant work to make every corner of Attica accessible to everyone. There are still many important places – even monuments – that have to evolve and be upgraded so that they can be adapted to the needs of all visitors.
5. What positive steps do you think have been taken in Attica to improve infrastructure for persons with movement difficulties? To what extent do you believe that the special ramps facilitating access to beaches, the pedestrian zones and other infrastructure projects have contributed to Attica's accessibility for persons with movement difficulties?
This question has to do with the essence of society, and beyond infrastructure and public administration, it has to do with how we're educated. We have to move beyond the endless, albeit supportive, rhetoric condemning the state of affairs and shift to a universally active stance. While accessibility and ease of living conditions have improved compared to the past, there is still a lot that needs to be done. It takes a collective effort, and every member of society needs to show social solidarity for change to come. It's not just a matter of improving facilities. Social attitudes have to change too. The special ramps, pedestrian zones, the effort to meet international standards are not enough on their own. It's not just about building a ramp – which is vital, of course. We also have to stop seeing bicycles, motorcycles or electric scooters parked on the ramps. Because at the end of the day, disability is created by society…
6. Are there collective entities that provide specialised services to travellers with disabilities and where can one turn to in order to receive reliable information?
Some municipalities now provide a platform for citizens to report lack of accessibility to public buildings or infringements of accessibility. For example, this could be extended to municipalities where it isn't implemented. There are also websites like www.pantou.org that provide information. And modern technology is also helping a lot to provide information, through applications that, for example, show where there are open parking spaces for people who move or live differently. There may be other applications that provide useful information, but they have to be promoted properly, so that people find out about them. Otherwise, it's as if they don't exist. So, you need to do a lot more than just create the app. But one thing is for sure: hope is created by all of us.