A multidimensional collection of destinations, for all year round, short break holidays
You are planning your next short break trip and are looking for a destination that will satisfy all your travel preferences and expectations, any time of year. Is there such a place, that combines many destinations in one? Of course there is: it's Attica and it invites you to discover it!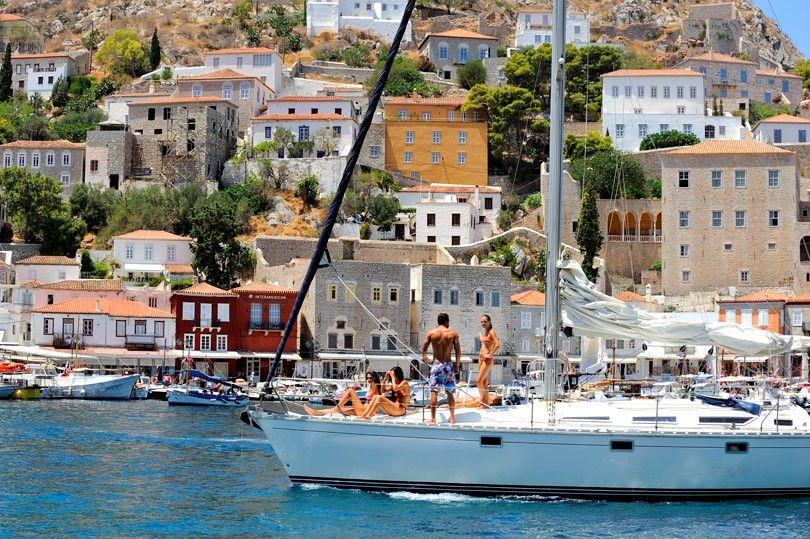 Municipality Of the Month


Kythera
Distant island so close to the heart
The island of Kythera might be the most distant among the Attica Islands, yet it has numerous loyal visitors. Located in between Crete and the southern Peloponnese, Kythera is situated at the junction of where the Aegean Sea, the Ionian Sea and the Cretan Sea meet. According to Greek myth, Aphrodite, the goddess of love, was born on Kythera. As such, it would be difficult not to fall in love with the island's picturesque charm and friendly milieu: the evergreen mountains, the whitewashed alleyways of its villages, the flowered courtyards and the traditional cafés under the large plantain trees.
There are so many places worth exploring on the island such as the blue-green crystal clear waters of Kaladi Beach and the little cave at exotic Diakofti, the ruins of the fortified town of Paleochora or the medieval village of Milopotamos, well-known for the Neraida waterfall and the 22 watermills. The numerous fans of Kythera from Greece and from other parts of the world who fell in love with this unique and very special island, keep coming back year after year, while some even decided to stay for good.
Events in
Attica
Whether you're planning to visit next week or next year, we'll help you find fun things to do in Attica.
WEEK_RANGE_LABEL

DAY_LABEL

MONTH_LABEL

YEAR_LABEL
Agenda

Month

Week

Day

Grid

Box Grid

Map
Agenda

Month

Week

Day

Grid

Box Grid

Map
-

-

-

-

-

-

-

-

-

-

-

-

-

-

-

-

-

-

-

-

-
-

-

-

-

-

-

-

-

-

-

-

-

-

-

-

-

-

-

-

-

-
You have no events for this day
You have no events for this month
You have no events for this month
stec_replace_image
stec_replace_icon
stec_replace_summary
stec_replace_desc_short
Expired
In Progress
stec_replace_location
stec_replace_timespan
Invited
stec_replace_guest_name
stec_replace_product_name
stec_replace_location
stec_replace_date
Event Info

Location

Schedule

Guests

Attendance

Forecast

Comments
stec_replace_summary
stec_replace_description
stec_replace_title

Organizer of stec_replace_event

stec_replace_about
Visit Website
0

days

0

hours

0

minutes

0

seconds
Event expired
Event is in progress
Location
stec_replace_location
Get Directions
Could not find route!
Details
stec_replace_details
No schedule
stec_replace_date stec_replace_time
You are invited to this event!
stec_replace_name
Weather data is currently not available for this location
Weather Report
Today stec_replace_today_date
stec_replace_current_summary_text
stec_replace_current_temp °stec_replace_current_temp_units
Wind stec_replace_current_wind stec_replace_current_wind_units stec_replace_current_wind_direction
Humidity stec_replace_current_humidity %
Feels like stec_replace_current_feels_like °stec_replace_current_temp_units
Forecast
stec_replace_date
stec_replace_icon_div
stec_replace_min / stec_replace_max °stec_replace_temp_units
stec_replace_5days
Powered by Forecast.io
Transportation
Step into any Metro station and you'll understand why Athenians are proud of it.
Useful Tips
Athenians have a word for everything! Although English is also spoken here.
Live like a local
Join in the local events and customs that capture the spirit of Attica.
Reaching Attica
You can access Attica by boat, by train, by car or by plane.