A multidimensional collection of destinations, for all year round, short break holidays
You are planning your next short break trip and are looking for a destination that will satisfy all your travel preferences and expectations, any time of year. Is there such a place, that combines many destinations in one? Of course there is: it's Attica and it invites you to discover it!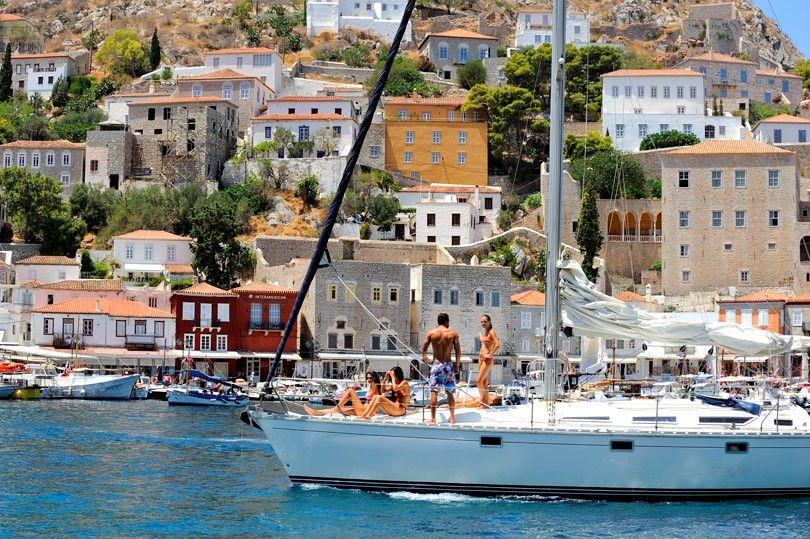 Explore the Saronic Gulf islands (Aegina, Agistri, Poros, Salamina, Spetses, Hydra), journey towards the opposite coast (Methana, Troezen), or travel to Kythera and Antikythera. All are ideal holiday destinations or day trips, in short travel distance, for small doses of adventure!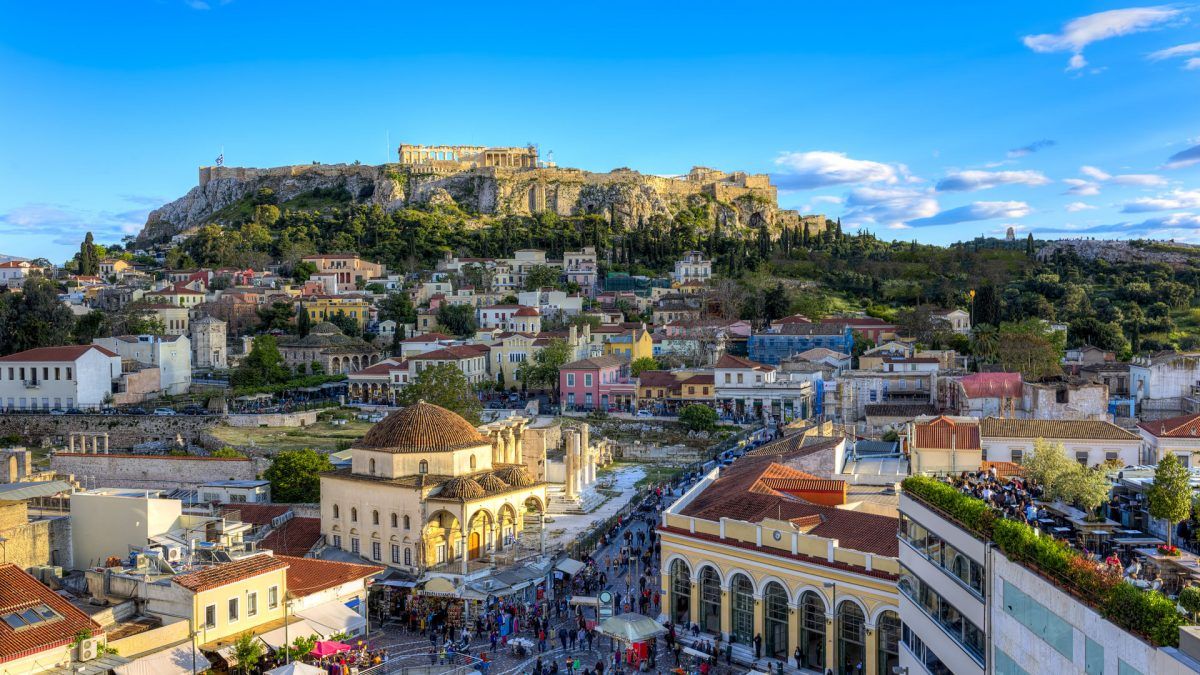 Municipality Of the Month
Athens

Municipal District of Athens
Athens – Unique in every way
A trip to Athens is a one-of-a-kind experience. It's like travelling through time, past and present. Visit Athens and go back to a 5,000 year-old-civilisation, while experiencing the dynamic, lively pulse of a modern metropolis in the Mediterranean. For some, Athens is not a city, but a cluster of many unique neighbourhoods, each with its own flavour.
Visit Athens and meet the city that gave birth to the concept of democracy and laid the foundation for the sciences and philosophy. Follow the vibe of the modern capital and discover the countless things to see and do, in one of the world's safest cities.
Indulge in the delicious ingredients of the Mediterranean diet – right from the source. Discover the rich cultural panorama of Athens. Enjoy the city's sea and sun and vibrant nightlife. Enter the magical world of Athens – a city that never sleeps – and let the city guide you…
Downtown Athens has a range of different vibes across its different districts, which are always buzzing with life. Syntagma Square is the city's financial and trade centre, with almost half the city's population having to pay a daily visit there.
At the north-west of the square sits the historical district of Plaka, Thission as well as the Acropolis. To the square's west there is Monastiraki with its outdoor Flea Market and the district of Psyri with all its nightclubs and entertainment hotspots.
In the same direction, a bit further on, there is the district of Gazi, a favourite hangout for the younger population of Athens, with upbeat bars and good restaurants. To the north-east of Syntagma there is Athens' historical centre, with its beautiful buildings, streets, and memories of the old city.
Going north to north-east from Syntagma Square, one can see the district of Exarheia, an area of great political import. It is a meeting-point for intellectuals, students and book-lovers, as well as being home to Kolonaki, the upper-class urban district with haute-couture stores, often frequented by the political, social and financial elite of the city.
Events in
Attica
Whether you're planning to visit next week or next year, we'll help you find fun things to do in Attica.
WEEK_RANGE_LABEL

DAY_LABEL

MONTH_LABEL

YEAR_LABEL
Agenda

Month

Week

Day

Grid

Box Grid

Map
Agenda

Month

Week

Day

Grid

Box Grid

Map
-

-

-

-

-

-

-

-

-

-

-

-

-

-

-

-

-

-

-

-

-
-

-

-

-

-

-

-

-

-

-

-

-

-

-

-

-

-

-

-

-

-
You have no events for this day
You have no events for this month
You have no events for this month
stec_replace_image
stec_replace_icon
stec_replace_summary
stec_replace_desc_short
Expired
In Progress
stec_replace_location
stec_replace_timespan
Invited
stec_replace_guest_name
stec_replace_product_name
stec_replace_location
stec_replace_date
Event Info

Location

Schedule

Guests

Attendance

Forecast

Comments
stec_replace_summary
stec_replace_description
stec_replace_title

Organizer of stec_replace_event

stec_replace_about
Visit Website
0

days

0

hours

0

minutes

0

seconds
Event expired
Event is in progress
Location
stec_replace_location
Get Directions
Could not find route!
Details
stec_replace_details
No schedule
stec_replace_date stec_replace_time
You are invited to this event!
stec_replace_name
Weather data is currently not available for this location
Weather Report
Today stec_replace_today_date
stec_replace_current_summary_text
stec_replace_current_temp °stec_replace_current_temp_units
Wind stec_replace_current_wind stec_replace_current_wind_units stec_replace_current_wind_direction
Humidity stec_replace_current_humidity %
Feels like stec_replace_current_feels_like °stec_replace_current_temp_units
Forecast
stec_replace_date
stec_replace_icon_div
stec_replace_min / stec_replace_max °stec_replace_temp_units
stec_replace_5days
Powered by Forecast.io
Transportation
Step into any Metro station and you'll understand why Athenians are proud of it.
Useful Tips
Athenians have a word for everything! Although English is also spoken here.
Live like a local
Join in the local events and customs that capture the spirit of Attica.
Reaching Attica
You can access Attica by boat, by train, by car or by plane.
Coronavirus (Covid-19) Useful Info
I want to travel to Greece. Can I?
How safe will I be in Greece?
What should I do during my vacation if:
-I have symptoms of Covid-19?
-I 've been in contact with someone who was diagnosed positive for Covid-19?
-in case I get sick, or have symptoms, should I be quarantined?
Travel to and enjoy your stay in Greece and the Region of Attica with safety, by following the latest official guidelines by the Greek government.