A multidimensional collection of destinations, for all year round, short break holidays
You are planning your next short break trip and are looking for a destination that will satisfy all your travel preferences and expectations, any time of year. Is there such a place, that combines many destinations in one? Of course there is: it's Attica and it invites you to discover it!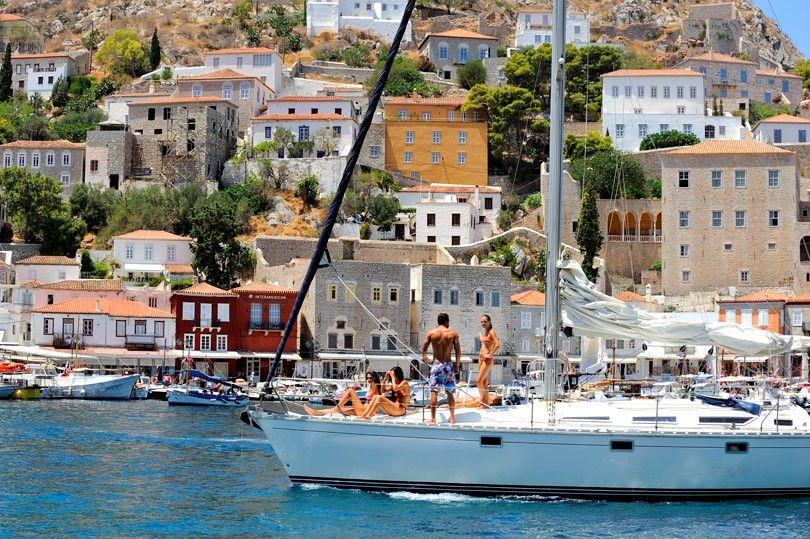 Explore the Saronic Gulf islands (Aegina, Agistri, Poros, Salamina, Spetses, Hydra), journey towards the opposite coast (Methana, Troezen), or travel to Kythera and Antikythera. All are ideal holiday destinations or day trips, in short travel distance, for small doses of adventure!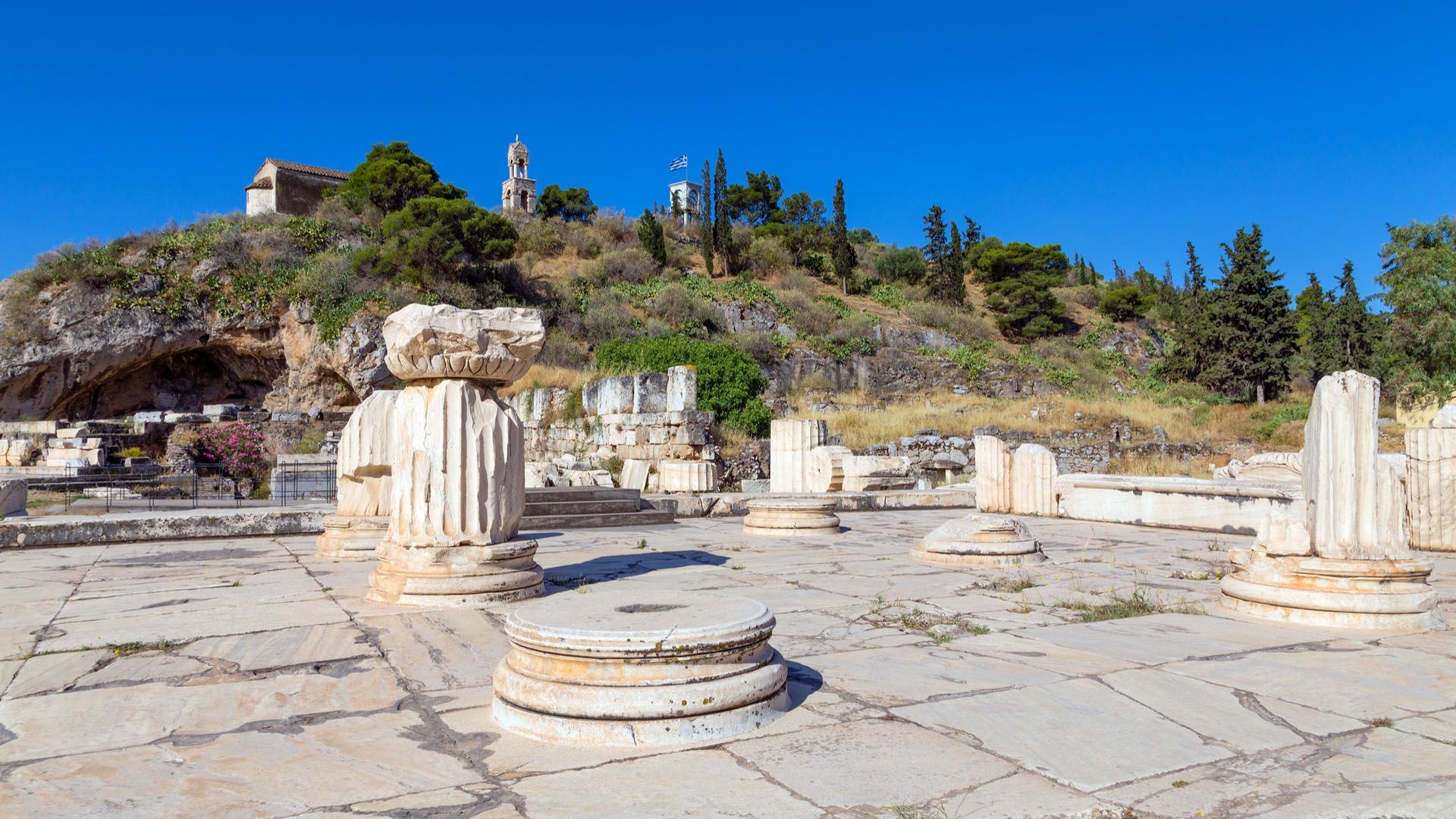 Municipality Of the Month
Eleusis

Municipal District of Eleusis
Eleusis – Seeking ancient rituals
Indeed, it is quite a mystery. Elefsina (Eleusis), this most industrial area of Attica, was once the site of one of the largest ceremonies of mystical initiation of the ancient world, the Eleusinian Mysteries. Vowed to silence by those who took part, the mysteries remained just that, a mystery.
As such, little is known about this secret worship – of Demeter, the goddess of the harvest and agriculture – that lasted 15 centuries and attracted thousands of initiates. The ritual centred on life and death and relied on the myth of Persephone's capture by the god of the underworld, Pluto.
The annual celebrations of the Eleusinian Mysteries commenced in Athens. Headed by the head priestess and the sacred symbols of worship of Demeter, it was the starting point of an elaborate procession that took place toward Eleusis. The Mysteries ended with rituals in honour of the dead. Today, visitors seeking to visit the archaeological site pass through rundown industrial areas, which have been partly regenerated.
However, upon entering the ancient site, the present day seems to fade, as the sanctity of the area takes over. Take a moment to recall that for several centuries it was strictly forbidden to enter these temples, as access to the sanctuary of the Mysteries was granted only to those who had been initiated. Shedding light on the secrets of the Eleusinian Mysteries are the artefacts unearthed during the excavations of the sacred western cemetery that are exhibited in the adjacent Archaeological Museum of Eleusis.
It is no mystery, however, that Eleusis, European Capital of Culture for 2023, will experience a renaissance over the next years.
(…)
Events in
Attica
Whether you're planning to visit next week or next year, we'll help you find fun things to do in Attica.
WEEK_RANGE_LABEL

DAY_LABEL

MONTH_LABEL

YEAR_LABEL
Agenda

Month

Week

Day

Grid

Box Grid

Map
Agenda

Month

Week

Day

Grid

Box Grid

Map
-

-

-

-

-

-

-

-

-

-

-

-

-

-

-

-

-

-

-

-

-
-

-

-

-

-

-

-

-

-

-

-

-

-

-

-

-

-

-

-

-

-
You have no events for this day
You have no events for this month
You have no events for this month
stec_replace_image
stec_replace_icon
stec_replace_summary
stec_replace_desc_short
Expired
In Progress
stec_replace_location
stec_replace_timespan
Invited
stec_replace_guest_name
stec_replace_product_name
stec_replace_location
stec_replace_date
Event Info

Location

Schedule

Guests

Attendance

Forecast

Comments
stec_replace_summary
stec_replace_description
stec_replace_title

Organizer of stec_replace_event

stec_replace_about
Visit Website
0

days

0

hours

0

minutes

0

seconds
Event expired
Event is in progress
Location
stec_replace_location
Get Directions
Could not find route!
Details
stec_replace_details
No schedule
stec_replace_date stec_replace_time
You are invited to this event!
stec_replace_name
Weather data is currently not available for this location
Weather Report
Today stec_replace_today_date
stec_replace_current_summary_text
stec_replace_current_temp °stec_replace_current_temp_units
Wind stec_replace_current_wind stec_replace_current_wind_units stec_replace_current_wind_direction
Humidity stec_replace_current_humidity %
Feels like stec_replace_current_feels_like °stec_replace_current_temp_units
Forecast
stec_replace_date
stec_replace_icon_div
stec_replace_min / stec_replace_max °stec_replace_temp_units
stec_replace_5days
Powered by Forecast.io
Transportation
Step into any Metro station and you'll understand why Athenians are proud of it.
Useful Tips
Athenians have a word for everything! Although English is also spoken here.
Live like a local
Join in the local events and customs that capture the spirit of Attica.
Reaching Attica
You can access Attica by boat, by train, by car or by plane.
Coronavirus (Covid-19) Useful Info
I want to travel to Greece. Can I?
How safe will I be in Greece?
What should I do during my vacation if:
-I have symptoms of Covid-19?
-I 've been in contact with someone who was diagnosed positive for Covid-19?
-in case I get sick, or have symptoms, should I be quarantined?
Travel to and enjoy your stay in Greece and the Region of Attica with safety, by following the latest official guidelines by the Greek government.