Interview with the Director of Communications & Marketing at Athens International Airport S.A,
Ms Ioanna Papadopoulou: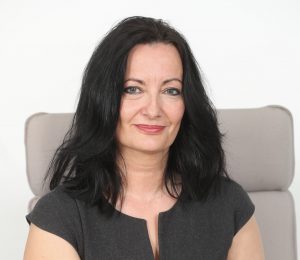 "In Attica travellers will enjoy authentic experiences, with extraordinary alternations of landscapes and cultural, historical, tourist and entertainment attractions."
1. Ms Papadopoulou, Athens International Airport is considered one of the best and safest airports in the world. What makes it stand out and how does it contribute to the overall travel experience of the passenger?
From the beginning of its operation 20 years ago – in March 2001 – the core of Athens International Airport philosophy has always been safety and quality of services, which remained unchanged throughout these 20 years of spectacular growth. Even in the last two years, in these circumstances of unprecedented world crisis, our airport maintained its role as the welcoming entrance of visitors to Attica and the whole country, planning and implementing the coordinated and gradual restart of flights, in order to respond to the call for reopening air travel, tourism and economy.
Historically, in the heart of a "small airport city", which is also at the same time a big business community of approximately 300 organisations with over 14,000 employees, Athens International Airport SA managed to always ensure sustainability and growth of domestic and international air transport, strategically promote and serve "destination Athens" through a wide network of synergies and initiatives, and become one of the greatest development and employment forces in Greece, contributing 4.4% of the national GDP in 2019. What is more, when it comes to passenger satisfaction, Athens International Airport was awarded in 2019 for the second consecutive year as the Best European Airport by the Airports Council International, for the high level of service quality and passenger experience. It continued to implement its programme for an aesthetic, functional and operational upgrade in the airport premises, reinforcing at the same time even further its environmental and digital footprint. Today, heading towards the "post covid" era, with the same spirit of collaboration and synergy at all levels, we continue to work with all entities for the promotion of Attica and the restart of the air travel and tourism market.
2. Tell us a few words about the distinctions Athens International Airport has won so far. What is the feedback you get from passengers?
The international distinctions and awards Athens International Airport has received throughout the 20 years of its operation are nearly 100, and concern all activities and operations of our airport: the operational and business excellence, the outstanding passenger service and IT services, the Airline and Airport Μarketing, the environmental and sustainability actions we take, and the cargo transport. For us, this is the reward for the team effort we put across the entire spectrum of activity. It is worth mentioning that most of these distinctions have come from the passengers' and airlines' votes, which makes them invaluable and extremely important to us. Particularly when it comes to our passengers and their "evaluation" of our services, there is a wide range of research and survey conducted on a daily basis, so that based on the results we can constantly improve the services we offer. We are delighted to see that we always remain very high in passenger evaluation, even in particularly hard times like the last year and a half.
3. Which nearby destinations would you recommend to a visitor who lands at Athens International Airport, in order to enjoy experiences and sights in the wider area, between two flights?
Mesogeia region is a small "paradise" for visitors, rich in diverse landscapes, experiences and spaces worth visiting and getting to know. Of course, I would definitely recommend Vravrona, Attica Park, Sounio and the unique blue coastline, which visitors may enjoy after a 20-minute drive or so from the airport.
4. For what reasons would you suggest a foreign traveller to choose Attica for a short break holiday, all year round?
Attica's landscapes, its unparalleled light, its history, diversity and cultural wealth that is all around and easily accessible, in short distances, but also its unique Saronic islands make Attica an ideal place for short break holidays, any time of year. Our region's blessed climate greatly helps in this, too, in a way that travellers can select and plan their favourite tours, and enjoy authentic experiences, with extraordinary alternations of landscapes and cultural, historical, tourist and entertainment attractions.
5. How is passenger protection ensured in times of COVID and what measures are taken at the airport so that travellers can be and feel safe?
The dramatic developments of the pandemic brought about the necessity for immediate hygiene and safety measures, but also for very quick organisational and operational adaptation to a new situation. From the first moment, we applied all necessary measures in collaboration with the competent international, European and national authorities, and at the same time we accelerated the operational and business procedures that compose a network of protective measures for travellers, so that they are and feel safe. It is worth noting that from the first moment our airport was selected as a paragon by the EASA (European Union Aviation Safety Agency) for the consistent information of the Organisation regarding the implementation of relevant services, measures and procedures. Obviously, the right application and implementation of protection measures is our priority, which is why we maintain continuous contact with the competent state authorities, whose role is vital. Of course, our pursuit is to accurately and properly implement the procedures and measures, but also to develop at the same time all conditions that will result in the positive travel experience for our passengers. Let's not forget that travel is still an experience, closely connected with joy, carefreeness and pleasure.
6. Tell us a few words about the assistance provided to disabled people and the accessibility of facilities at Athens International Airport.
Accessibility and the establishment of specially designed infrastructure and services for passengers with disabilities and/or reduced mobility are the airport's main concern. The common areas of the airport as well as the parking lots are specially designed, in order to be wheelchair accessible. Particularly when it comes to parking, there are dedicated marked spaces in front of the entrances at the Main Terminal, both at Arrivals and Departures, as well as special spaces at the parking lots. There is specially designed infrastructure to facilitate mobility for people with vision impairment. What is more, there are specially designed water fountains available at the right height, accessible to wheelchair users, as well as hygiene spaces that have been designed according to the disabled accessibility specifications. At the same time, there are accessible e-ticket check points, as well as internet points available at the Departure Level.
Athens International Airport also has a Coordination Office with special waiting room for passengers with disabilities and/or reduced mobility, and their escorts. The Office is open on a 24-hour basis and is staffed by airport personnel, in order to assist passengers who need help in their travel. And of course, the airports' personnel are properly trained in order to provide the necessary assistance to disabled people.
Lastly, as per the stipulations of Regulation (EC) No. 1107/2006, since 26/7/2008 Athens International Airport SA provides on ground assistance services for disabled passengers and passengers with reduced mobility at no additional charge. In the last few years prior to the pandemic, in collaboration with the Onassis Foundation we also implemented special flight simulation programmes for children on the autism spectrum, aiming at their desensitisation at the airport premises and during their flight.
7. What shopping options are available for travellers at the airport and in the wider airport area?
The airport's Shopping Centre offers a wide range of choices for passengers and visitors of the airport, featuring approximately 120 commercial units including over 60 brand stores and more than 20 cafes and restaurants.
Our main focus for the development of the shopping centre is the passengers' needs as they ensue from surveys, so that we can respond to the trends and wishes of all age groups. Our people, an extremely dynamic and fresh team of top industry professionals, together with our business partners, offer a multitude of choices for all preferences and occasions at the "Agora" (Market), as we call our specially designed shopping areas that bear the Greek and modern element: the best choices as regards to perfumes, toys, desserts, spirits, jewellery, accessories and beauty products in affordable prices, the best fashion brands, electronic devices of the latest technology, as well as a vast collection of books and gifts compose the endless spectrum of choices visitors and travellers can find at the airport. Also, the Reserve & Collect service now allows passengers to order online the things they like from the Duty Free stores and pick them up before their flight.
In addition, in the wider airport area one can find the imposing Retail Park, featuring the so-called "Big Box Stores" or Outlets, as we know them, with easy access and parking and thousands of options in fashion, home furnishing and equipment and a lot more.
8. Which local products of Attica would you suggest a foreign visitor should take with them before they leave?
I would suggest the flavoursome and fragrant "gifts" of Attica Land: Wine, Olive Oil, Figs, Citrus Fruits, Vegetables, Wild Plants, Aromatic-Medicinal Herbs and the products that are made from all these, as well as exceptional local organic products of small producers.
9. "Attica-Greece in a Snapshot" is the Region of Attica's tourism slogan. What are your favourite "snapshots" in Attica?
Using colours as keywords, I would say "blue" for our unique coasts and enchanting Saronic islands, "green" for Attica's pine-covered landscapes, "white" for the marble that reflects and radiates our history and culture and the "multicolour" of Attica's daily life, neighbourhoods, open-air cinemas and every hospitable and welcoming inch of Attica's vivid, friendly and bustling landscape.