Interview with the founder and President of the non-profit Organisation "Safe Water Sports", Mr. Panagiotis Paschalakis: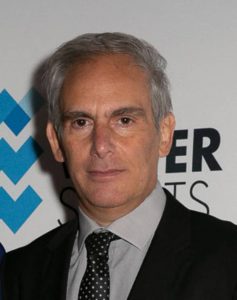 "Attica's beaches are safe, as long as one follows the respective advice and instructions provided"
1. Mr. Paschalakis, since 2015 the "Safe Water Sports" initiative has been systematically working on reinforcing safety in all sports and recreational activities taking place at the country's aquatic environment. As a matter of fact, it is the first time Europe sees such an organised effort. Tell us a few words about this initiative…
The non-profit Organisation "Safe Water Sports" (www.safewatersports.com) has been active since 2015, its primary scope being the prevention of drownings and accidents that take place at Greece's aquatic environment. The actions of the Organisation focus on the overall reinforcement of safety both at sea and inland water, in cooperation with the Private and Public sectors. In addition, the Organisation informs and raises awareness amongst society – especially children, young people and the elderly – on issues related to their safety in water, sea, water sports and other recreational activities. Today, Safe Water Sports operates in Greece and Cyprus.
2. What initiatives has the Organisation taken to this day, in cooperation with private and public entities?
The main initiatives taken by Safe Water Sports are the following:
• Integrated Control & Inspection Information System
Safe Water Sports has developed and provided the Hellenic Ministry of Maritime and Island Policy as well as the Port Authorities in Cyprus with an innovative "Integrated Control & Inspection Information System", at absolutely no cost. Through this Information system, Port Authorities can now manage electronically all licenses of businesses and professionals (e.g. lifeguards at beaches, water sports, daily cruises etc); use tablets and a specially designed software (app) for regular and surprise controls and inspections; monitor any violations and fines imposed; manage the efficiency of port authorities and detect any potential deficiencies.
• Observatory of Accidents
The Organisation has developed and is operating, in cooperation with the State, the "OBSERVATORY OF ACCIDENTS", which allows a detailed listing of individual information regarding drownings and accidents at sea and inland water (swimming pools, rivers, lakes etc.) in cooperation with the Greek Port Authorities and the Greek Police respectively. The Organisation itself has undertaken this statistical processing of the Observatory's data, in order to help draw a national policy for the prevention and consistent reduction of accidents.
• Legislative work
Safe Water Sports suggests, participates and contributes to the modernisation of the wider institutional framework regarding water safety. To date, three major legislative initiatives have been implemented, with our participation and contribution: the establishment of the National Day for the Prevention of Drownings and Water-Based Accidents (Law 4597/28-2-2019); the PD 71/2020 regarding the operation of lifeguards' schools and lifeguards availability at beaches; and the General Regulation No. 20 (for water sports and any water-related activities).
• Educational Programme
SWS has created an innovative educational programme for students at primary and secondary education, which has been approved by the Ministry of Education in Greece and Cyprus. In 2018, the programme was first presented at Stavros Niarchos Foundation Cultural Center, under the auspices of the President of the Hellenic Republic. Since 2020, the educational programme for primary schools has been included in the platform 21 of the Institute of Educational Policy and has become part of the core curriculum in all schools of the country. Our educational actions aim at helping students of all age groups understand the safety rules applied in water and water recreational activities. The programme features comprehensive and modern educational material (video, animation, quiz, educational bag etc.). Every year, 40,000 children participate in the Organisation's educational actions.
• Safe Water Sports app
Safe Water Sports has developed an electronic platform for public awareness which is available online via our website (www.safewatersports.com) and via a free mobile application (Safe Water Sports app). Through this platform, users can get information in Greek, English and French regarding water recreational activities (swimming, water sports etc.), safety regulations et al. in Greece and Cyprus.
• Αwareness campaigns for the elderly
The Organisation implements a great number of awareness actions aimed at informing the elderly about the dangers and safety measures they must consider when at sea. The programme has been designed under the auspices of the Hellenic Ministry of Shipping & Island Policy and the Hellenic Coast Guard, with the support of the Hellenic Ministry of Health.
• Water Sports Certification
In cooperation with TÜV AUSTRIA HELLAS (independent control and certification body), we created a Compliance Control and Quality Private Protocol for water sports rental centres. Water sports businesses that meet specific safety standards and wish to be certified are granted with the "Water Sports Certified Quality'' logo. To date, Water Sports Certification has been granted to 40 centres, and is expected to expand throughout Greece in the years to come.
• Collaboration with Local Government
The Organisation works closely with local authorities, implementing two key actions:
Placing safety awareness signs to avoid dangers at the beach and in the sea. To date, safety signs have been placed at over 500 beaches across Greece.
Operating "info kiosks" at beaches during summer, where children can participate in a number of fun activities that teach them how to be safe at sea and in water sports activities.
3. Greece is ranked 11th in the list of countries with the longest coastline (13,676 kilometers) in the world. How can our country be an example of safety at sea and in what way will this upgrade Greek tourism product?
The aforementioned initiatives as well as many more that we are planning to implement in near future, make our country a pioneer in Europe and on an international level, when it comes to safety in water. The majority of foreign travellers who visit Greece every year, choose our country for the sea, the water sports and all recreational activities taking place in water. The promotion of Greece as a safe destination worldwide for water recreation will significantly contribute to the enhancement of our tourism product and the increase of visitors.
4. Every year, Attica attracts great numbers of visitors who enjoy its coastline and islands. How safe do you consider Attica's destinations for someone who wishes to enjoy sea and water sports?
The coastline in the Region of Attica, along with its islands, is approximately 800 km long. Today Attica is ranked 3rd in the list of regions with the most lifeguarded beaches in Greece (56 beaches) and 4th in the list of lifeguard positions (69 positions). Attica's destinations are safe, as long as one follows the respective advice and instructions provided.
5. What types of water sports are available in Attica? Which are the most popular and why?
Attica's beaches offer all water sports available across Greece. In August 2020, the busiest vacation month, the Region of Attica featured 36 water sports centres, 54 dive centres and 88 boat rentals. The most popular water sports are inflatable towables (tubes, water sofas etc.), water ski and windsurf.
6. What advice would you give to foreign visitors of Attica for safe water activities? What should they be careful of, when they swim in the sea or choose water sports?
When it comes to swimming, we suggest especially the elderly and families with little children to go to lifeguarded beaches preferably from 10.00 to 18.00, which is when lifeguards are at post. As regards to water sports, we suggest they read the terms and conditions that should be applied and of course choose only businesses that have the respective water sport license. Choosing a company or centre that has the "Water Sports Certified Quality" logo is also very important.
All this information is available only at Safe Water Sports mobile app, which we strongly advise everyone should download.
7. What information can Attica's residents and visitors find at the "Safe Water Sports" bilingual electronic platform and free app?
Through Safe Water Sports app, Attica's visitors may find information (both in Greek and English) about:
• beaches in Attica where they can swim, including all safety features available, a characteristic photo and location on the map
• water sports and dive centres
• marinas
• boat rentals
• hospitals
• Port Authorities
• as well as all applicable safety regulation for each water sport and sea activity.
8. Which are your favourite seaside destinations in Attica and why?
My favourite seaside destinations in Attica are the beaches in Voula and Vouliagmeni. This is where I spent every summer of my childhood with my family, therefore my early memories are closely associated with these destinations.