Interview with Attica's Executive Regional Councilor for Tourism Promotion, Mr. Thodoris Koutsogiannopoulos: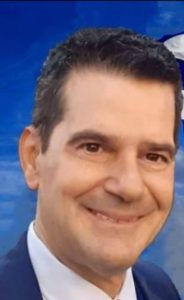 "Attica invites you to rediscover it with every visit, always offering something new and making each experience truly unique"
1. In recent years, the entire Region of Attica and the city of Athens have evolved into popular short break destinations. In your opinion, why is it worth visiting Attica all year round?
Simply because it encompasses everything Greece, in its whole, has to offer – natural beauty, culture, sights, warm hospitality, entertainment and a multitude of thematic experiences for tourists that render it a modern, cosmopolitan, 12-month travel destination.
Attica features wonderful islands, stunning blue flag beaches, mountains and an overall natural beauty of great diversity, including Natura protected areas.
In addition, its archaeological sites and museums are world-famous – the Acropolis and the Daphni Monastery are included in the World Heritage Sites of UNESCO. Every year, a plethora of cultural events take place in Attica, both in big cities and in its island destinations.
Its accommodation options, from big hotel units to smaller boutique hotels, address the needs of all kinds of travellers, and are ready to offer quality services, Greek hospitality and unforgettable accommodation.
The access to Attica, from abroad and domestically, starting from Athens International Airport, Attica's ports and marinas, with the high level of infrastructure and provided services, ensure easy transport so that visitors can discover a number of different destinations across Attica easily and fast.
Options for new experiences and activities are plenty: from destination weddings and honeymoons to shopping in local markets and big shopping malls; from participating in world-famous sport events such as Athens Authentic Marathon, to taking part in lesser-known activities, such as exploring way-marked hiking trails, joining the Classic Yacht Regatta and cycling tours; from participating in cooking courses with local products or attending wine-tasting seminars at the visitable wineries of Attica to family vacations combined with museum educational activities; the rejuvenation offered at Vouliagmeni Lake's thermal spas, or choosing Attica for business meetings or corporate events… options are truly endless.
2. You live in Athens but Attica is your… field of work. Which, would you say, is your favourite location?
Far from underrating other areas and given my love for every spot of Athens city centre that offers unobstructed views of the Acropolis, I believe that the islands of Attica are extraordinary. Every single one has its own unique character and rich history, and the more you visit them the more they win you over. From Hydra to Kythera and Antikythera and from Spetses to Aegina, Agistri, Poros and Salamina, a tour around Attica's island destinations, on a day cruise or a bareboat/skippered charter, is a unique experience.
3. In the past you have worked with the Hellenic Ministry of Foreign Affairs on the Greek Diaspora. What was the first thing Greek expatriates told you they missed from Attica?
Besides their families and friends, of course, many of them missed Attica's light and sun, the walks around Plaka or the welcoming crystal seawaters and the flavours of the Greek cuisine with the excellent local products of Attica.
4. What is your vision for the reinforcement of Attica's tourism identity?
Main objective of everyone at the Tourism Department of the Region of Attica, as the Regional Governor has eloquently stated, is for "Attica to become the number one cosmopolitan destination, identified with health, wellness, safety and security for both visitors and employees in the tourism industry".
In this context, and in order to effectively deal with the COVID-19 pandemic and help tourism recover, when circumstances permit it, we are working closely with the competent entities and Ministries in order to make sure that the required public health safety measures are implemented, both for Attica's visitors and the region's residents, as well as the workers in the tourism industry.
Within the following years, great emphasis will be given to further developing alternative (thematic) tourism in Attica, as well as maintaining our excellent collaboration with the Greek National Tourism Organisation, the Ministry of Tourism and the collective tourism entities, as well as all municipalities of the Region of Attica.
5. Which are the unique advantages of Attica that are not to be found anywhere else?
It is a fact that Attica is a unique place. With its rich history, its mild climate, its people that are friendly and hospitable and its Mediterranean atmosphere in general, it relaxes its guests and is an attracting option for year-round holidays. It combines the accommodation experience of a European capital or a big city with the rejuvenating getaway to its island destinations that carry a strong traditional element. More importantly, in my opinion, Attica has a vibrant imprint that derives both from its past and its present. Here, the interaction between the ancient and modern culture is obvious in people's everyday life, in new fashion trends and in Greek design, in entrepreneurship and in the gastronomic suggestions of Attica. All these inspire optimism for the future, despite the difficulties we are all facing, and faith on the values that the great Greek philosophers and scientists have taught to humanity. Attica invites you to rediscover it with every visit, always offering something new and making each experience truly unique.
6. "Attica: Greece in a Snapshot." What are your thoughts on the tourism slogan of the Region of Attica?
The tourism slogan "Attica: Greece in snapshot" highlights the diversity of Attica's landscape and outlines the uniqueness of Attica as a rare collection of Greek images and authentic experiences.
7. What are the three things a visitor should definitely do in Attica?
Visit one of the main archaeological sites, such as the Parthenon temple on the Acropolis, the Temple of Poseidon at Sounio or the Temple of Aphaia in Aegina; swim in the crystal waters of our islands and enjoy, along with local residents, Attica's exquisite gastronomy accompanied by the refreshing Savvatiano wine, the distinctive local variety of Attica's land, by the sea or with a view to the Acropolis.
8. What should Attica's visitors seek and include in their itinerary during their visit?
I suggest they visit the remarkable museums and cultural centres of Attica, which also offer educational activities with the use of new technologies. Attend one of the ancient Greek drama plays with supertitles, the local festivals and the sport activities that take place everywhere in Attica throughout the year. Lastly, I suggest they stay in Attica for a sufficient length of time in order to experience the authentic Attica, like local residents do.