Interview with the co-founder of the mamakita.gr family tourism travel agency in Greece, Ms Eleni Fotiou: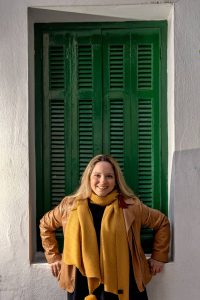 "Attica is an ideal destination for families because it can combine everything and… almost at the same time!"
1. Would you characterise the destinations that make up Attica as popular for family vacations and what are the advantages of Attica for those who travel with children?
Athens may have already been ranked among the most popular European capital destinations for all year round short break holidays and may be considered a "must" stop during a trip to Greece, however Attica as a whole has a lot more to offer. Thanks to its connectivity with many flights, Athens is accessible throughout the year, a necessary condition for the development of a destination, let alone for families who generally want to spend as little time and money as possible on transfers.
Also, because of the children, families – perhaps more than other types of travellers – try to make their trip "educational" and "instructive", and Attica is full of stimuli that can arouse children's interest in history and answer questions related to the past of humanity, Science and Democracy. Children love talking about how "old" is what they see and try to understand what the world was like before they were born. They also love Greek mythology, which describes the past and other difficult concepts, in a direct and "vivid" way! In Attica's antiquities all these can come alive before their eyes if their guide is properly trained to work with children.
Moreover, its mild climate and the diversity of the landscape make Attica an ideal destination for families, as it combines many different types of experiences: mountain and sea activities, cultural tours and visits to sites of historical interest, hiking, agritourism, wine tourism, ecotourism, etc. After all, the uniqueness of families as travellers, as we understand it in MAMAKITA, is not focused on children, but on the fact that a group of people of different ages, interests and expectations travel with a common need to share quality time, to create common experiences and memories. And we, as travel consultants, must ensure that everyone is happy. Attica as a destination can combine everything and… almost at the same time!
2. What activities would you recommend to a family that wants to visit Attica and what, in your opinion, should they not miss?
First of all, the historical centre of Athens that has been inhabited continuously for over 3,000 years. Apart from the classical antiquities, which we suggest discovering accompanied by guides who are specially trained to work with children, through live experiences and – much beloved by families – mythological tours, I believe that a trip to our city without Eleusis and Lavrio is not complete.
A day trip from the Attica Riviera to Sounio thrills everyone, but it is absolutely stunning to see the gulch of Chaos and the mines of Lavrio, where the "kaini tomi" was made ("break new ground"), making Lavrio mines the main source of prosperity for the Athenian democracy and giving us the concept of "kainotomia" ("breakthrough"/"groundbreaking").
Moreover, a route along the Iera Odos (Sacred Way), mentally following the procession of the Eleusinian Mysteries, is a tour along Europe's oldest road that is still in use. Start from the archaeological site of Kerameikos to Eleusis, and make a stop at the Diomedes Botanical Garden, one of Attica nature's "jewels", for a picnic as well as the Monastery of Daphni.
Marathon bears the reputation of the Marathon race, but the wider area remains largely unexplored. There are orchards, vineyards and wineries that create opportunities for agritourism and wine tourism so close to Athens.
Mount Parnitha and Mount Hymettus offer unique paths in nature, ideal for hiking with children, Byzantine monasteries and the entire wild vegetation of Greece. Rafina is another promising destination for ecotourism. We provide an eco-tour with a theatrical play in Rafina, guided by our educators and geo-environmentalists, and the next day our visitors leave for the islands from Rafina port.
A triangle of Light lies in Attica, featuring the Parthenon, the Temple of Poseidon in Sounio and the temple of Aphaia in Aegina. The Saronic Gulf is in itself an ideal destination for holidays with children, on a sailboat, with ease and comfort.
Travel agencies like our own that focus on the personalised travel market do not only provide services to travellers. We also invest a lot of time, effort and money in research to develop new destinations by planning experiences and activities that extend the duration and add value to visitors' stay with high quality services. Attica has great potential – still untapped – both as a destination and as a starting point for day trips, e.g. in the Peloponnese, Delphi, Evia etc.
3. What are the criteria of a family in choosing a holiday destination and to what extent does Attica meet them? Do you think that the needs of Greeks and foreign travellers are equally met?
In choosing a destination for their vacation, families look mainly at three parameters: children-friendly accommodation, accessibility – a parameter related to comfort and safety – and activities for children offered by trustworthy professionals.
In addition to these general parameters, every market is different. For instance, Americans choose not to drive, which affects their choice of accommodation. Most Europeans love road trips and they prefer to explore on their own, so they pay more attention to a good travel plan with all the information they need. Greek families place more emphasis on accommodation when they travel in their country, because their trip includes more rest and time by the sea. These differences affect the travel plan, not to mention the particularities and interests of each individual family.
Each destination is "built" with the contribution of several forces – public entities that provide infrastructure and private that develop products and services. When these combined compose a good experience for the visitor, the destination becomes recognisable and has a distinct identity. Undoubtedly, Attica meets all criteria to be a destination for families, even for repeated visits, who do not necessarily want to visit the historical centre of Athens!
4. What are the impressions of families that visit Attica and what places/ experiences impress them most during their stay here?
Apart from the Parthenon that impresses everyone, children and adults alike, families are impressed by the beaches, as they imagine that the Attica Riviera is an "urban" beach. But when they see Harakas or Legrena, they find an authenticity they did not expect.
They are also thrilled by the local produce, the fruits and vegetables and the wide variety of healthy snack options for children which, as they say, are available everywhere. Furthermore, they are impressed by the small shops that sell handicrafts. After so much stereotyped "Greek souvenir", they are impressed by our "urban" cottage industry when they discover it, for example, in the narrow streets of Koukaki!
They also like the fact that they can see up-close locations such as Marathon and Kallimarmaro (the Panathenaic Stadium), which are related to major global sporting events. Athens Marathon race has gained more and more fans! We often plan family trips for parents who wish to run the Marathon race.
However, I believe that above all, Attica land has a special feature that has been praised by many poets and artists. It's Attica's sky with its clear Light you find everywhere you go, in the mainland and its islands – from Amphiareion in Oropos to Sounio, from Eleusis and Marathon to the Saronic Gulf. Even unconsciously, I believe, this makes visitors feel good and enjoy the trip.
5. Which destinations and sights of Attica would you single out as friendly for young travellers and to what extent can they be combined with equally interesting experiences for the adult members of a family?
All sights and all activities can be interesting and friendly to everyone with good planning. You may not be allowed to touch the exhibits in the museums, and the archaeological sites may be "ruins" for the little travellers, but with properly trained guides and educators, these ruins can become alive with images they will remember for the rest of their lives.
Even wine tasting is an experience that can be entertaining for the whole family. Take the Mediterranean vineyard, for example: we have developed a parallel activity of "grape tasting" for children, during which they try raisins and other vine products depending on the season, such as grape must pudding (moustalevria), grape must cookies (moustokouloura), sweet grape syrup (petimezi) etc. and they play theatre games starring… who else? God Dionysus.
6. Modern travellers tend to seek more authentic experiences and ways to integrate into the daily life of a place, following the choices and habits of locals. How important do you think the role of Greek hospitality is for a foreign visitor?
Greece has the advantage of remaining authentic, despite the unsustainable tourism development of certain places. Everywhere you go, even in the centre of Athens or the most touristic islands, you can find the authentic taverna with the octopus and the "rose" tomato salad, the shop that has sealed the aromas of Greek mountain herbs in a small paper bag, and the neighbour who will see you searching on the map and will ask you if you need help.
The trend that seems to be constantly gaining ground in travellers who come mainly from the developed countries of the West is "slow travel". The traveller consciously uses means of transport that do not harm the environment and respects local economy and society with their attitude and behaviour. They don't rush to check destinations and experiences on their list only to take photos and share them with their online friends. They seek to savour the experience and go deeper, remaining more static and showing greater interaction with local people. The coronavirus, I believe, has accelerated this process which is essentially awareness – return to the meaningful things in life and in travelling.
7. How important is safety for those travelling with children (in times of Covid-19 and in general) and what are the reasons that make Attica a safe destination?
Attica and Greece as a whole are safe destinations, in the sense that public health and safety are main objectives. Safety has always been a priority for American travellers with or without children, who choose to travel under the guidance of travel consultants rather than following groups as is customary in other markets.
And they pay for this service, because they seek the security provided by a travel consultant – a real person who knows and takes care of every detail, who will solve any problem that arises and will find a doctor, hospital, car repair shop or anything else needed.
The pandemic has highlighted this need in other markets too, such as Europe and even Greece. And Attica distinguished itself in the summer of 2020 as a safe destination. Evidence for this is the number of reservations made throughout Attica and the "stay-cation" holidays many Athenians opted for in the city, near our houses!
Photo: Pericles Merakos