Interview with the world-famous photographer, Mr. Nikolas Mastoras: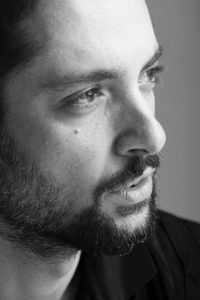 "In recent years, Attica has been established in travellers' minds as a collection of travel destinations of exceptional interest that offer unique experiences"
1. What is your opinion on the slogan of the Region of Attica "Attica – Greece in a Snapshot"? In your opinion, what would be included in a photographic depiction of Attica?
The message is apt because Attica is indeed a condensed image and feeling of the whole of Greece. The photographic depiction of Attica would definitely include moments of everyday life in Athens, hikes in nature on the nearby mountains and walks along the wonderful beaches, either in the nearby islands or in the southeast suburbs of Athens. Attica is a unique collection of destinations which combines so many diverse landscapes and features, and offers such fascinating images, that it intrigues both the photographer and the viewer.
2. How can photography highlight a place, and which are the "hidden" (i.e., lesser known) snapshots of life in Attica that you would choose to highlight through your photographic lens, in order to invite travellers to visit?
We are fortunate because the diversity of our land offers material for the different audiences we want to attract. In any case, I would choose to highlight picturesque spots in neighbourhoods and landscapes by the sea or on the mountains, in order to promote the richness of the region. There is a lot more to it than Sounio or the Acropolis; Attica offers us visual stimulation and inspiration through its history, its energy, its natural beauty and its unparalleled light.
3. Attica's light and natural beauty are undoubtedly among the great advantages of the place. Which locations or attractions would you choose as backgrounds in a photo shoot for an international brand and why?
Again, the selection of location would have to do with the brand and the features that would best match the project, but I would find it hard to choose just one. One of the places where I would really like to have a photo shoot is the Temple of Poseidon in Sounio.
4. As a travel enthusiast, you have been to many different places around the world. What is it that makes hospitality in Attica stand out?
Travelling nourishes my spirit and evolves me, but Attica is the field in which I move and live. In Attica, we should be thankful for the quality of life we have, the different things we can do, the short distances and the variety of choices it offers. We have the ability to promote Attica through social media, and give tours to our friends who visit Athens or the islands of Attica, initiating them to its secrets.
5. When you return to Attica from a trip, which place makes you feel like you are back "home"?
Although I was born in Kalamata, I have lived in Athens since 2004. Now every time I return home, no matter where I've been, when I approach Athens I feel I have returned to my base, that I'm home again! On the way from the airport to my home in Athens city centre, even if traffic is heavy, I see images and make thoughts that connect me with the place I belong to, appreciate and love.
6. You have photographed and expressed your love for the island of Kythera several times. What is it that makes you distinguish this particular island?
Kythera is one of my favourite islands. I love its nature and wonderful beaches that invite you to discover them; they are not presented to you "easily" and this is something I really like. The villages and settlements have purity and freedom that we don't come across in many places anymore.
7. You have thousands of followers on Instagram, where you often upload your photos of Attica's landscapes. What is the response you receive from your followers to these landscapes?
Most of the comments I receive have to do with how much they want to come here, both those who have visited Attica before and those who haven't! I think that in recent years, Attica and Athens have established themselves on the map and in travellers' minds, not only as stopovers but also as a collection of travel destinations of exceptional interest that offer unique experiences.
Photo: Giannis Mpournias