Interview with international renowned director, Mr Costa Gavras: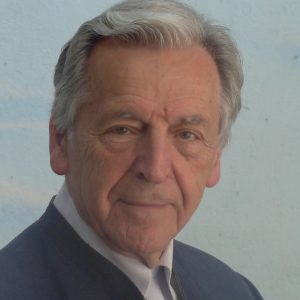 "Attica, this unique place on the planet, has everything you could ask for in a family holiday."
1. "Attica- Greece in a Snapshot" is the tourism slogan of the Region of Attica. What are your favourite "snapshots" – images in Attica?
The sound of the word "Attica" automatically brings to mind the Acropolis. The Acropolis is the jewel of Attica. Attica is where it all began, substance and thought, everything our ancestors created. For someone who is curious about cosmogony, poetry, and sculpture, Attica is where it all started. From Cape Sounion to Lycabettus, from Mt Penteli to Pasalimani in Piraeus and Salamis, this land is bursting with culture. From the museums and modern cultural spaces, such as the Stavros Niarchos Foundation Cultural Centre, to the view of the sunrise from Anavyssos.
2. For potential visitors, natural beauty, accommodation options, culture and access to cultural monuments, and gastronomic options are all decisive factors in choosing a holiday destination. In your eyes, does Attica offer a complete collection of experiences to visitors?
Absolutely, in my view. The Megaron Concert Hall is an incredible place, the Odeon of Herod Atticus, the Stavros Niarchos Foundation Cultural Centre. The neighbourhood of Plaka is inseparably connected to the past, taking us on a journey back in time, while the view of the city from Lycabettus is magical. The mountains all around Attica are also very different. They offer interesting routes through a beautiful natural landscape, and then there are of course the islands, Aegina, Salamis and Hydra, jewels in the Saronic Gulf. Accommodation has greatly evolved, from what I know, in recent years, and as for Greek gastronomy, what I can tell you is that no foreigner has tried Greek flavours and not loved them. Personally, I have a deep love for Pasalimani, and I am always won over by the small tavernas where one can enjoy authentic tastes.
3. Attica, the mainland, the coastline, and the beautiful islands, is a multicoloured mosaic of destinations and experiences that cannot be discovered in just one day. What would your schedule include if you had 5+ days of holidays in Attica?
I would definitely visit one of Attica's islands. I would combine it in such a way so as to spend some days on the mainland of Attica and in Athens, and the rest on one of its islands. In Attica, one must definitely see the exceptional museums, and discover Sounion, and, naturally, walk on the sacred rock of the Acropolis.
4. What cultural routes would you recommend foreign visitors follow during their stay in Attica?
There are places in Attica that are truly breathtaking. The Odeon of Herod Atticus, for example, is a unique experience. Once again, I will refer to the Acropolis and the Parthenon, which are a living part of our history. A history that is 2,500 years old, and which is reflected in a monument which would have remained intact, had it not been struck by human hands. The ratio of the Parthenon built entire cities around the world. It is an astounding monument.
5. The Stavros Niarchos Foundation Cultural Centre, Megaron Athens Concert Hall, the Odeon of Herod Atticus, the Greek National Opera; they are all jewels in the crown of Attica that host a number of Greek and international productions every year. To what extent do you believe that the modern cultural scene of Attica could act as a pole of attraction for foreign visitors?
The modern cultural scene of Attica is attractive, but it needs more promotion abroad. A visitor from abroad could definitely say, "I'll stay an extra two or three days, because I want to watch this film that is played there", "visit an exhibition", "go to a concert", if they know about them. On most occasions, tourists are not well informed; they know one or two tavernas they have been told about, some museums, they follow the beaten track. There are so many plays, many with surtitles, festivals, and concerts to pique the interest of visitors. There are also exceptional spaces that host these events. Promotion is the key to openness.
6. Modern Greek cinema often crosses the border, heading to respected international festivals. To what extent do you believe that the power of imagery through film can promote Attica's modern side to an international audience?
I remember, when I was younger, the films of Michael Cacoyannis, "Zorba the Greek", and Jules Dassin's "Never on a Sunday". It was a time when everyone was talking about Greece. Currently, this is very difficult to do without the help of the state. International festivals and the films they present help promote a place. The audience abroad is interested in learning about Greece. The more Greek productions travel beyond the border, the better. And international productions shooting in Greece are an important advertisement for the land. We have everything we need, exceptional actors/actresses and directors, all the artistic requirements are there. However, we need to focus on organisational matters. A producer coming here to spend a million Euros on the production of a film, wants to have secured all the necessary requirements so that filming goes smoothly; they want all necessary facilitations, because otherwise they won't take the risk. The operation of Film Offices in Attica and other regions of Greece, of course, as well as tax incentives, are all important factors, which I believe will further strengthen Greece's image as a destination that is suitable for filming.
7. What areas-neighbourhoods or sights of Attica would you choose if you were shooting a film and why?
Attica is an incredible film studio. There are stunning landscapes, the sea, the mountains, the islands, and downtown Athens are all ideal locations for filming. And the light — an exceptionally important parameter for a film — both in the summer and the winter in Attica is unique.
8. What would your own "cinematic journey" in Attica be, through films that were shot against the backdrop of the region? Can you recall films that highlight the landscape of Attica?
There are films located in Attica that highlight its natural beauties, several were shot on the islands, such as Hydra, the quintessential film location. From "Boy on Dolphin" in 1957 to the present, dozens of films put the unique light of Attica, its sea, customs and traditions on centre stage.
9. What tastes, aromas, and local products bring Attica to mind?
The honey you can get anywhere in Attica, the retsina that is produced in Mesogeia region and pairs beautifully with Greek dishes, the kataifi at old Athenian patisseries, halva from Keratsini, and the lamb chops in tavernas from Penteli and Parnitha, to the city centre and the grill houses of Eastern Attica.